Alex Rawlins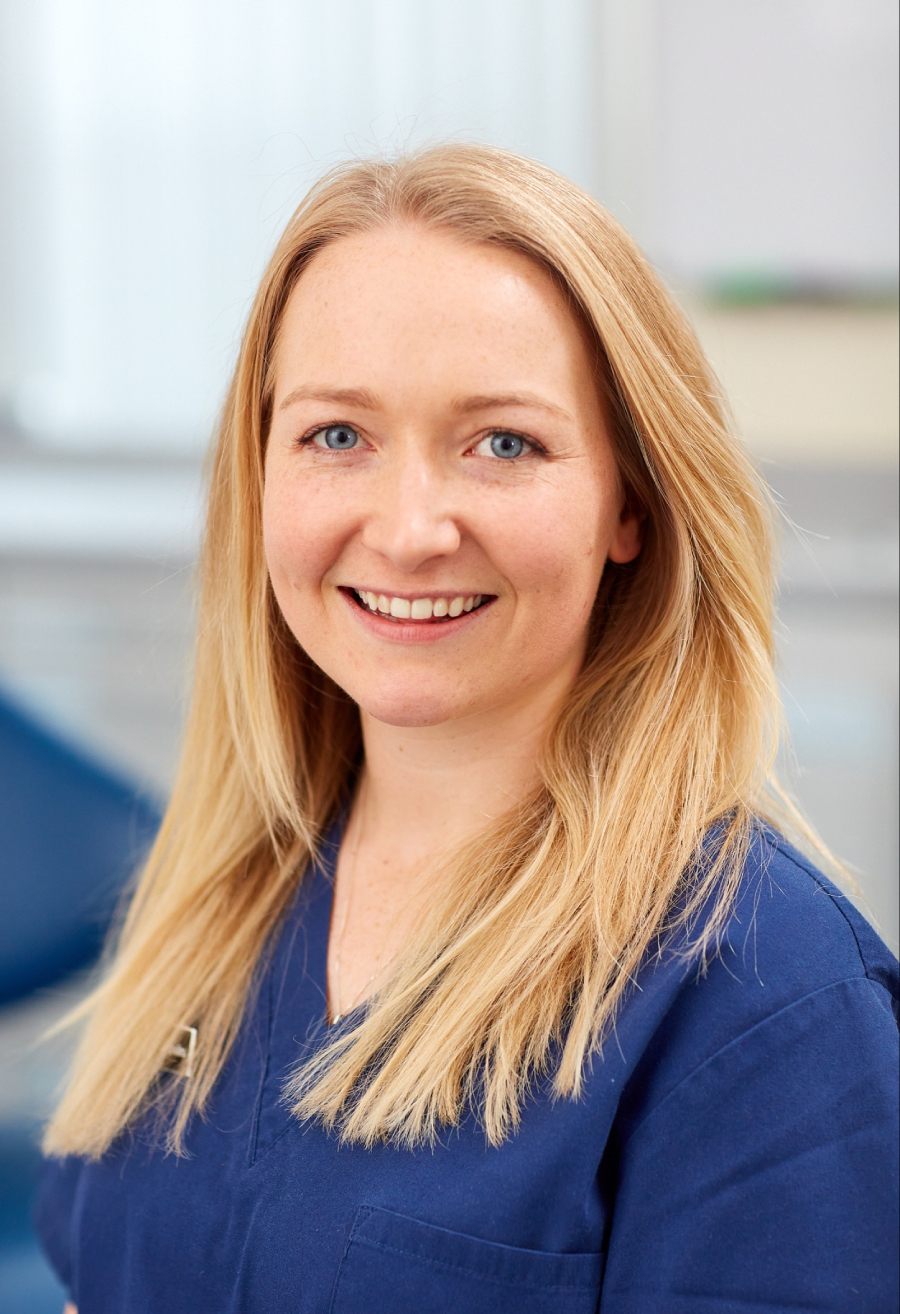 Born and raised in West Sussex, England – Welsh Clinical Leadership Training Fellow Alex Rawlins opted to study in Wales after visiting Cardiff University Dental School. She found an incredibly welcoming community in Cardiff, both professionally and personally. She enjoyed her time studying in Wales so much, Alex decided to move and live here permanently with her boyfriend, as they wanted to take full advantage of all the different opportunities available right on their doorstep.
She explains:
"Wales won me over. I had previously been looking at Bristol and London, but I came to Cardiff University's open day and there was just something about how welcoming people were; I could see myself living here and making friends. I also liked how much variety there is in South Wales; I could do all the activities I enjoy, even learning to snowboard on a dry ski slope.
"After graduating, I chose Llantwit Major, a small town between Cardiff and Swansea, for my foundation training year. It is a beautiful place close to the beach, with a nice small community. This allowed me to get to know my patients on a more personal level.
"My Educational Supervisor was based in the same building, so if I was ever unsure of anything they were on hand to help and guide me. This was a great way to transition from university to practice; I always had that safety net of knowing someone was available to answer any questions.
"Once a week we had a small group study day. This helped build relationships and friendship with other trainees, who were able to share their experiences and advice.
"Following my foundation training year, I returned to the Royal Gwent Hospital in Newport where I had undertaken a placement during my 4th year. It was such a supportive environment; I felt comfortable taking on many new types of cases, such as biopsies, under the guidance of the team.
"The department covers the Grange Hospital in Cwmbran, caring for patients who need to be seen in A&E, including out of hours. Maxillofacial jobs are a great way to get to know other trainees outside of dentistry. I got involved with the Junior Doctors' Mess and made several new friends in other professions, especially medicine, who I'm still close with.
"I was really interested in surgery and found a locally recruited dental core training oral surgery position in Prince Charles Hospital. The training standard was excellent and I benefited learning from very experienced oral surgeons, who supported me to pursue my current position: Welsh Clinical Leadership Training Fellow.
"This position is very different: I'm curious about how healthcare works on a broader level. Working for HEIW provides me with the opportunity to experience things on a national level and see how systems are run. I am also able to contribute and make a difference. I wanted to retain the hands-on element of dentistry and was fortunate to be offered an 80:20 split, with 20% of my time spent working in Oral Surgery.
"Something I really appreciate about dentistry in Wales is that everybody knows everybody. The networks are strong and people are very generous with their time. Senior colleagues always try to lift up young clinicians and give them an opportunity to prove themselves. This has enabled me to get key projects up and running
"To anyone considering a change in their life, I would say definitely think about Wales. I've really enjoyed my time here and there's lots of great opportunities. The practice of dentistry is similar anywhere in the UK, but the quality of life here really can't be beaten. My boyfriend's family have heard us rave about Wales so much, they even moved here too in 2021!"