Owen Hughes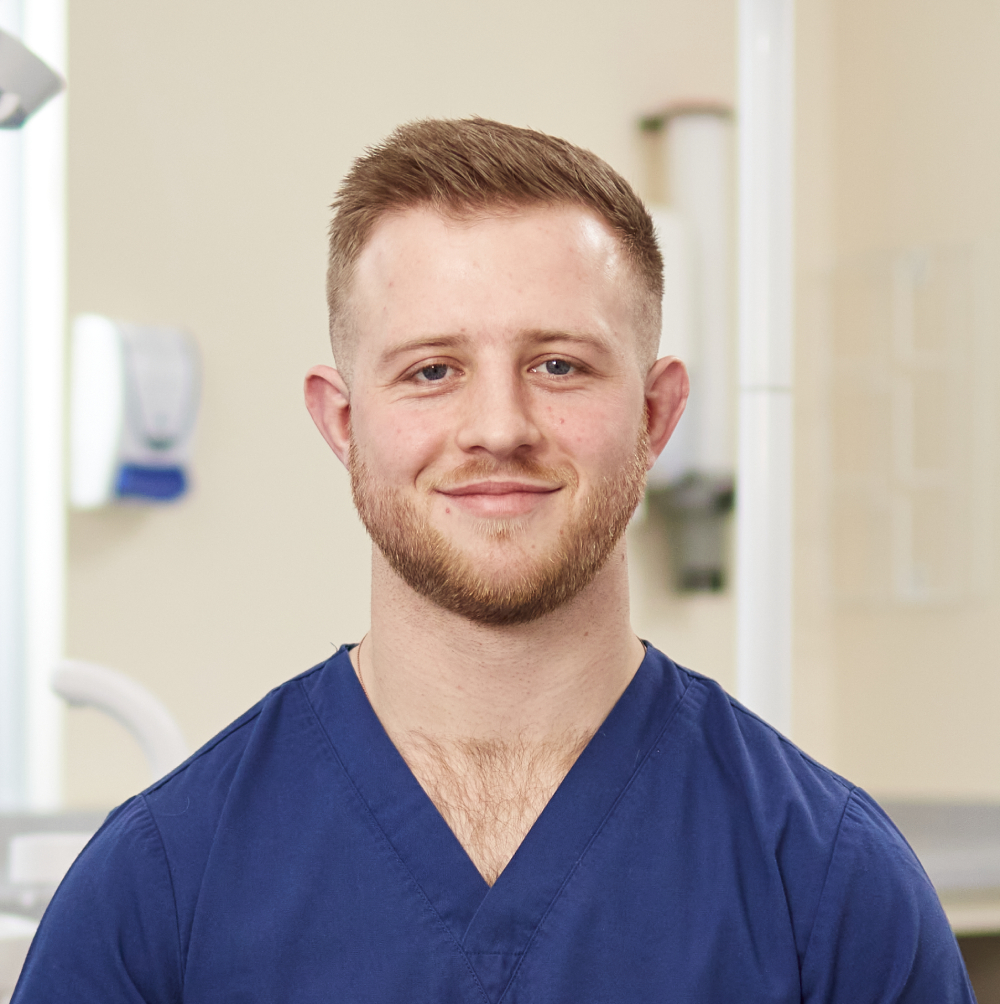 Originally born in Oxford, England, Owen and his family moved to Monmouth, Wales when he was 8 - where he still lives today. Owen found a welcoming community in Monmouth and has taken advantage of the opportunities available to develop his personal and professional goals.
Owen explains:
"I initially thought about a career in healthcare, medicine and biology as a child and knew it was something I was very interested in. I had many friends with parents who were in the medical profession, which enabled me to shadow them and find out more about the general field. One of the people I shadowed was a dentist, their job was of great interest to me as it was a mix between medicine and practical work.
"After deciding to focus on becoming a dentist, I went to King's College University in London for 5 years. I had always dreamed of living in a big city and the idea of ​​moving to London was extremely exciting, especially as it is in such a multicultural region. As Coleg y Brenin is highly regarded, both as a dental school and university, I also wanted to push myself to apply to such a prestigious institution.
"As my last year in London at university was during the COVID pandemic - as you'd expect, I didn't get as much real-world clinical experience as I would have liked. I then heard from a friend who had completed their DFT in Wales a few years earlier, that Wales offered great practical training opportunities. Returning to Wales also meant that I would be able to spend more time with family and friends who live there.
"Although it is normal for you to complete your foundation training in general dental practice, I completed my DFT at a dedicated Dental Teaching Unit in Port Talbot in Wales. There, I was able to work under multiple qualified supervisors, enabling me to experience the this is what it's like to be a dentist in a busy practice while still having 1 to 1 support and supervision from an experienced and attentive team.
"Wales is such an amazing place to work and live in. Being a smaller country, you can get to know whole people and communities. My supervisors have been amazing and have helped me develop professional and personal relationships, where I can ask questions and ask for help when I need it It feels like they have invested in my career and my future which makes a big difference Wales is a very friendly place and I find that people always smiling and saying, "thank you", which This is not something I experienced when I was studying in London. Here I can focus on what I need to learn and concentrate fully on the larger process.
"I am now undertaking core dental training in Oral and Maxillofacial Surgery at the Royal Gwent Hospital in Newport, which includes working in accident and emergency departments treating dental and facial emergencies. I have always enjoyed oral surgery at university and find great professional satisfaction in dealing with difficult situations," such as extracting impacted lower wisdom teeth. At first, I chose to do just one year of Maxillofacial training to gain more experience in hospital settings However, I have since fallen in love with the life-changing work that OMFS surgeons do, which has inspired me to pursue it as a possible career.
"I hope to apply to medical school at the end of 2023 to study medicine because I would like to become an Oral and Maxillofacial Consultant and to do this you have to qualify in medicine and dentistry. Looking towards the future, I think it will be Between 5 and 10 years, I would like to be in specialist training and further along my career path to become an Oral and Maxillofacial surgeon.
"I plan to stay in Wales because of how good the training and general environment is here, there are so many great people and places to see and experience in Wales and I can enjoy my many hobbies. I am very interested in music and singing, including performing myself, so returning to the "land of song" was a thrill for me. I even competed in the TV program 'The Voice' back in 2021 during my last year at university. There are so many different aspects of the creative arts in Wales that you can explore.
"Wales also has a wide variety of outdoor activities and sports, such as rugby, football, mountain biking, bouldering and hiking. As someone who loves rugby, it's great to see so many clubs all over Wales, as it is a big part of Welsh culture.
"If you are coming from outside Wales, I would strongly encourage you to consider Wales as a place to come and train and live in. It's not just the professional benefits that are a bonus when living and working in Wales. prices houses are skyrocketing, Wales can offer more affordable and achievable goals for people who want to go on the property ladder and start a family. Professionally, you will see many opportunities, especially if you are early in your career as you gets so much supervision."