Dr Craig Beaton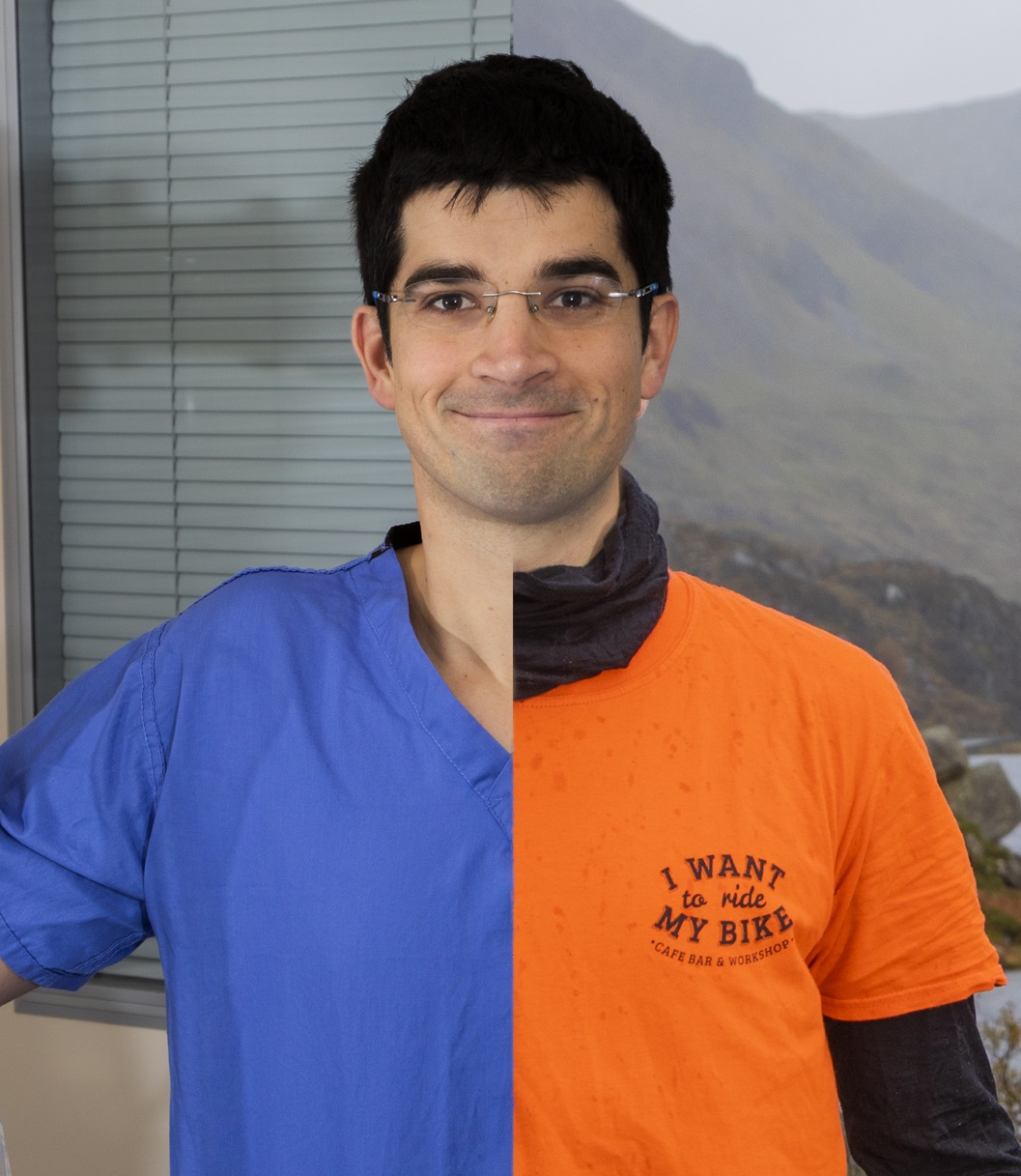 Originally from Canada, Dr Craig Beaton grew up in Asia before coming to Wales as an international student to study medicine at Cardiff. Craig completed his training in Intensive Care Medicine and Anaesthetics in North Wales.
He explains:
"My family left Canada when I was three and moved all over Asia during my childhood. When it came to choosing a medical school for my degree, I was in Hong Kong and had no idea where to go. My Chemistry teacher proudly recommended Wales. His eyes lit up when he talked of his home there - the people, the community and the countryside he clearly missed.
"I followed my teacher's lead and came to South Wales as an international student to study medicine at Cardiff University. I then gained my first taste of critical care as a foundation year doctor in North Wales. It was such a good training experience I stayed on as long as I could while I began pursuing anaesthetics and intensive care medicine. Over the course of specialisation, I have had the privilege of working all over the country. It is a varied a beautiful place and I haven't tired of exploring it. Healthcare is wonderfully multinational, but our Welsh hosts have always made us feel welcome and valued.
"In training I was well taught by seniors who clearly cared and went the extra mile to teach and support me and fellow trainees. Now as a consultant I will work to keep that tradition going. The posts we have get great feedback. Wales has a surprisingly varied population, and so the clinical presentations vary quite considerably, every day is different, and the scope of practice is continually increasing.
"Outside the hospital there is so much to do. We are very well connected to the big cities with all they offer, and we can be at an International airport in under an hour. Most days we don't need to be in a city and enjoy the non-existent traffic, the clean air, and countryside is just the other side of the fence. Houses are affordable; we've a house and garden with a beautiful view on the edge of a historic market town. We've found solid friends and good schools, I can cycle to work, eat veg from the allotment and swap it for trout from the next-door neighbour. I couldn't ask for more.
"Training and working in Wales is great, but it is the life here that makes it."