Dr Hooria Ghani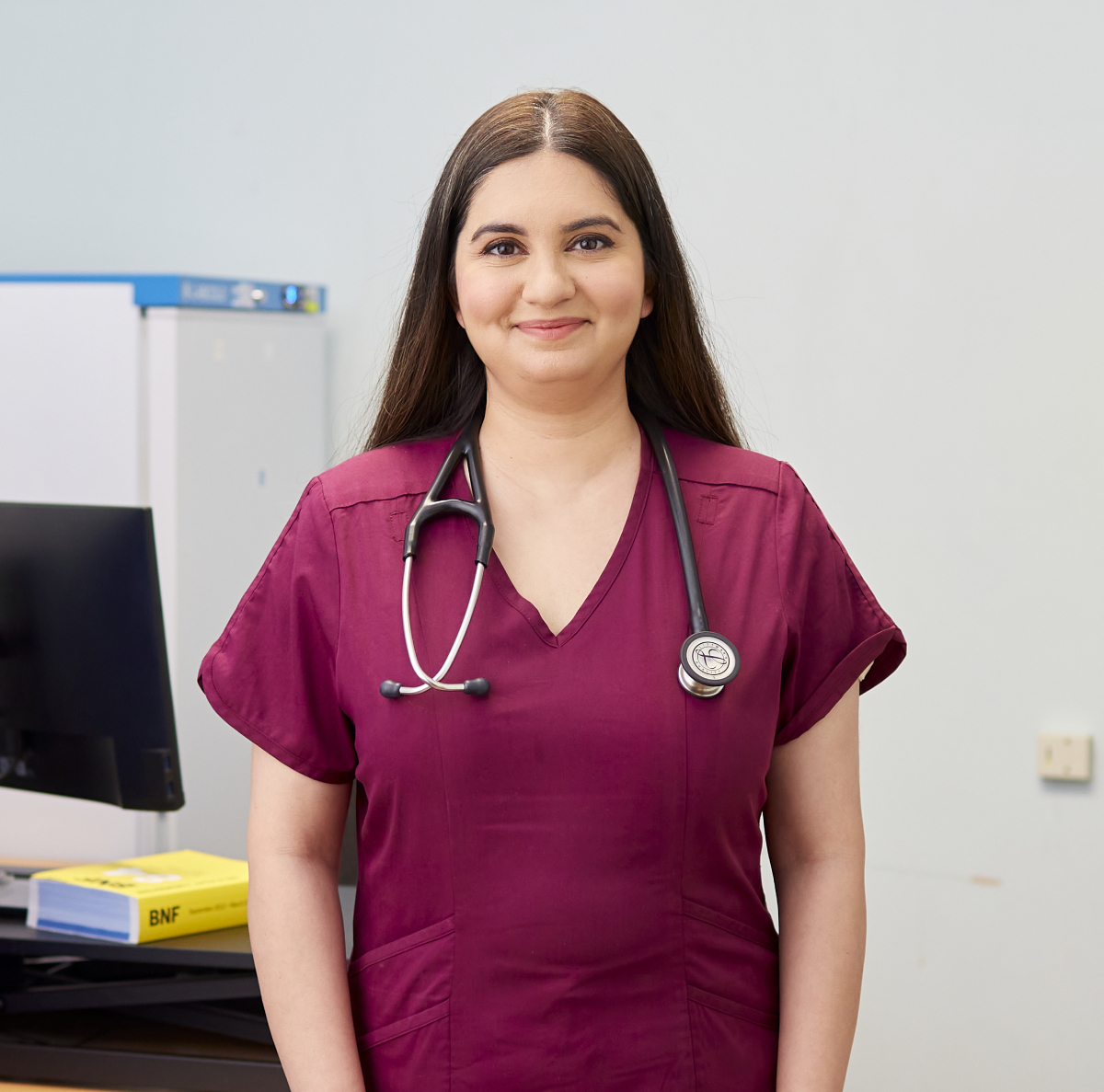 Hooria was born and grew up in Boston, USA after her parents emigrated there from Pakistan. Her father moved to America to complete his pathology training as a doctor. Hooria always enjoyed science growing up and knew even from a young age, that this was the career path she wanted to take.
Hooria says:
"When I moved to Wales to follow my dream of becoming a doctor, I started off my foundation training by completing my first foundation year at the University Hospital of Wales, followed by my second foundation year - which was split between the University Hospital Wales and the Royal Gwent Hospital. I then undertook my GP training at both the Royal Glamorgan and Prince Charles Hospitals in South Wales.
"When I had the opportunity to do General Practice as part of my foundation training, I found that I really enjoyed the variety, community and sense of purpose that being a GP offered. So, when my foundation training came to an end and I had to choose specialty training, I decided General Practice was the best option for me and I am currently a GPST3. I have been in my current position since August 2021, and I have found that I am really enjoying the work and environment.
"So far in my career, I would say that I am most proud of managing to continue my training whilst raising a family of 3 little children aged 10, 6 and 19 months. We all currently live in Roath, Cardiff and particularly love this area as it is a very vibrant, diverse part of the city. We're also very close to Roath Park and Lake, and right across the road from a Community Library and Community centre. I love taking my children to the park, as it is such an amazing, safe and green space for them to play in. My youngest also plays cricket for a local junior cricket club, and there are so many opportunities for children to play sports locally.
"Although I didn't know much about Wales, it's history, language and culture before I moved here, I've since had the opportunity to explore and learn about the country with my family - having travelled to places in all over Wales where we can go hiking and enjoy the great Welsh outdoors.

"I have found Wales to be one of the best places in the UK in terms of natural beauty, outdoor activities and professional training opportunities - it's just a lovely place to live. I have really enjoyed my time living, training and working in Wales, particularly given the flexible working opportunities which have allowed me to continue my training and raise my family. I also felt very well supported in terms of my flexible working pattern, should I ever need to change my working pattern to suit my family's needs. The GP training program is very good, both in terms of teaching and professional development.
"There are so many hobbies and leisure activities to do here in Wales with a young family. As I currently live in Cardiff, I find the vibrant and diverse city has lots of lovely spots for shopping and dining out. In terms of activities for the whole family, I just have to travel an hour's drive and can easily access beautiful beaches, mountains for hiking and explore historical landmarks - depending on my mood.
"I am in my final year of training right now, so in the near future I'd like to be a qualified General Practitioner, hopefully still working in the South Wales area, and of course spending as much time as I can with my family."