Dr Jaya Ramachandran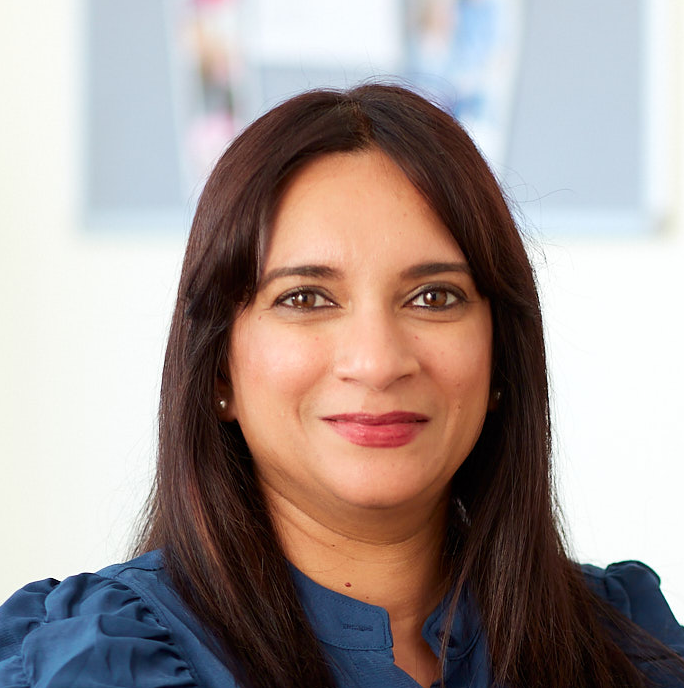 Jaya Ramachandran is a consultant in old age psychiatry, based in Swansea. Originally from the state of Tamil Nadu in Southern India, Jaya moved to the UK in 2004 and settled in South Wales. In addition to her consultant role, she also undertakes management roles, supervises post graduate trainees and supports medical student teaching at the university.

Jaya explains:
"Both my parents were doctors and managed a small private hospital in the city of Salem, Southern India. We lived on the hospital grounds and our house was always open to friends and visitors, who we had plenty of almost every day. I grew up getting to know and forming close bonds with the nurses and other hospital staff, and I particularly enjoyed interacting with the patients and their relatives too. From a young age I knew I wanted to become a doctor, and I can safely say the exposure to such a wonderful atmosphere helped cement this decision for me.  
"I completed my medical degree (MBBS) in India and moved to Neath, Wales in 2004 with my husband and our son, who was two years old at the time. After coming to Wales, I completed my PLAB exams and then did a brief clinical attachment in old age psychiatry in Neath. This was my first experience in psychiatry since a two-week placement as a medical student in India. I enjoyed the experience and shortly after, I knew I'd made the right career choice. I completed my core training in West Wales and after a maternity break, joined higher training as a Specialist Registrar in old age psychiatry, working in Merthyr Tydfil, Swansea and Carmarthen for three years. Since qualifying as a consultant psychiatrist several years ago, I have been based in the small city of Swansea on the South Wales coast and find my various roles in clinical and academic settings very rewarding.  
"I didn't know too much about Wales before moving here – but within the first few weeks of arriving, I noticed how different life was here. People were friendly and the way of life was just more laidback. We were able to make friends quickly and formed a social circle that offered me and my family invaluable support. I've also been lucky to make very good friends throughout my time training and in my various roles across south Wales.   
"My family is settled here now, and we all feel such a strong sense of belonging. For medical professionals who are considering working in UK, I would always strongly recommend Wales. The work-life balance here is excellent, and you'll find that you're exposed to fantastic opportunities in clinical psychiatry that you may struggle to find in larger cities with bigger teams."