Dr Jennifer Rankin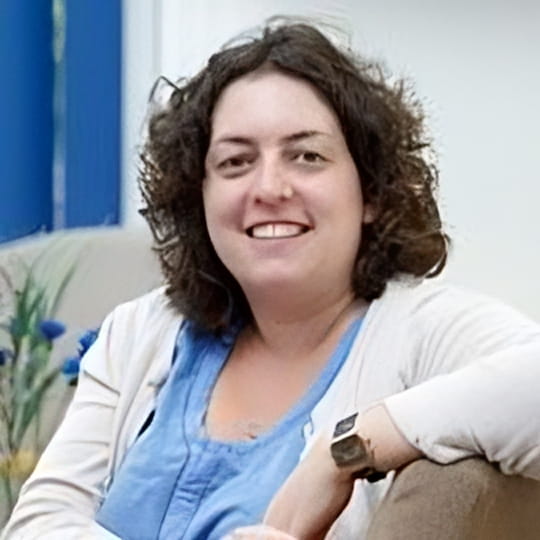 Originally from Bath, trainee psychiatrist Jennifer Rankin relocated from London to Wales to finish her studies and raise a family. The move has provided her with a better work life balance and opportunities to shape the future of psychiatry training.
She explains:
"My mother was a nurse and I remember wanting to be a doctor as a teenager. I was drawn to the idea of helping people, but also getting to know them in the process. Now I specialise in psychiatry and mental health at St Cadoc's Hospital in South Wales, so I'm fulfilling both of those ambitions.
"I studied medicine at Cardiff University, which is where I met my husband. I liked the city because it has all the fun of a capital but still feels small and intimate. After qualifying, we lived in London for four years but chose to return to Wales when we had children because of the more affordable cost of living and better work life balance it offered.
"At present I'm studying towards my membership exams for the Royal College of Psychiatry before I spend a couple more years completing my psychiatry training. I receive mentoring from the Consultants and my career progression routes are clearly mapped out, backed by leadership and management schemes. As Junior Doctor Representative for a Health Board in South Wales, I also provide support and mentoring for junior doctors and work with senior managers to resolve any issues on their behalf.
"There are lots of research opportunities nearby and everyone in my profession seems to know everybody else, so it's easier to build a good reputation and a strong network of contacts here. I have been involved with a research survey into psychotherapy training, which is delivered to Royal College of Psychiatry students, and delivered a presentation about the results at an annual conference held by the Royal College of Psychiatrists in Belfast. The findings will influence the future of training for junior psychiatrists, and it's fantastic to be involved in a project which will help to shape my specialism in this way.
"Since moving back to Wales I have been able to work part time, which is great while my children are young. I've got a really good work life balance now. I'm very lucky to work with approachable senior consultants and friendly colleagues, for a supportive health board which values employee feedback and takes steps to improve working conditions for staff.
"I'd recommend Wales to anyone who is considering a career in the medical profession. I don't have any regrets about my decision to come here. There is excellent training, fantastic opportunities, a wide range of different places to work, senior colleagues are genuinely interested in you, with great facilities and quality opportunities for research. Outside work we love to go walking near our home in Abergavenny and enjoy the scenery, or sample delicious Welsh dishes at one of the local food festivals that take place during the year. In Wales, you have the choice of the city or the countryside, right on your doorstep."