Dr Neda Mehrpooya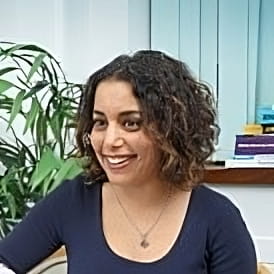 Dr Neda Mehrpooya is a Consultant Psychiatrist in Swansea Bay University Health Board. Neda completed her training in South Wales and is keen to praise the quality of training she received, and the flexibility of the programme offered to her.
Neda explains:
"I qualified from medical school in Iran and came over to the UK in 2005. I passed my 'Professional and Linguistic Assessments Board (PLAB)' test and was granted full General Medical Council (GMC) registration and a licence to practice medicine in the UK. After working in different specialties in various locations in the UK, including Southeast England and Liverpool, I soon made up my mind that I wanted to become a psychiatrist.
"I am currently working as a part-time consultant Psychiatrist in Taith Newydd Low secure services, where I look after patients with complex mental health needs in a secure environment. Alongside recovery and rehabilitation focused care planning, I am also involved in managing a number of offenders with mental health difficulties, which includes close working relationships with the Ministery of Justice, Probation Services and third-party organisations.
"In my professional development, I am involved in running Balint groups and supervising and organising training events. I also sit on the Royal College of Wales Executive committee and national Choose Psychiatry Committee as Recruitment and Retention officer for 'Core Training in Wales'.
As a newly qualified Consultant I feel I am well supported and was offered mentorship which has been very beneficial to me. The recently introduced 'Consultant Retention Scheme' in Wales is also an excellent surprise in terms of financial gain.
I moved to Wales in 2007 when I met my husband, who is a Consultant, and we are now settled just outside Cardiff with our family. Being a mum of two, I'm reliant on flexible hours as I have been unable to work full-time. While this has made my journey in psychiatry training longer, I wouldn't have been able to qualify without the support from Wales HEIW (Medical Deanery) and the flexibility of a part-time training scheme.

"What's unique about training in Wales is the support you're given. Throughout my entire psychiatric training across South Wales, I have always felt I have had the encouragement and backing I need to succeed. There is access to world-leading psychiatric research in Cardiff and Swansea, and ample opportunities to engage in teaching or pursue further postgraduate training. I also enrolled in the Wales Clinical Leadership Fellowship Programme, which is organised by HEIW. It is a great opportunity to touch upon clinical leadership, which is essential when working as a doctor, irrespective of seniority.
"Wales is great in nature and rich in culture. As a family we enjoy our short trips to the beautiful beaches all around South Wales or taking walking trips to the Brecon Beacons. It's great seeing my children thriving in a multicultural environment with excellent educational facilities, as well as having the tranquillity of the countryside right on my door-step.

"We as a family are very much settled here and cannot imagine living anywhere else. With the work life balance and luxury of country living, I would recommend Wales to absolutely everyone — family or no family. It doesn't disappoint."