Janet Cannon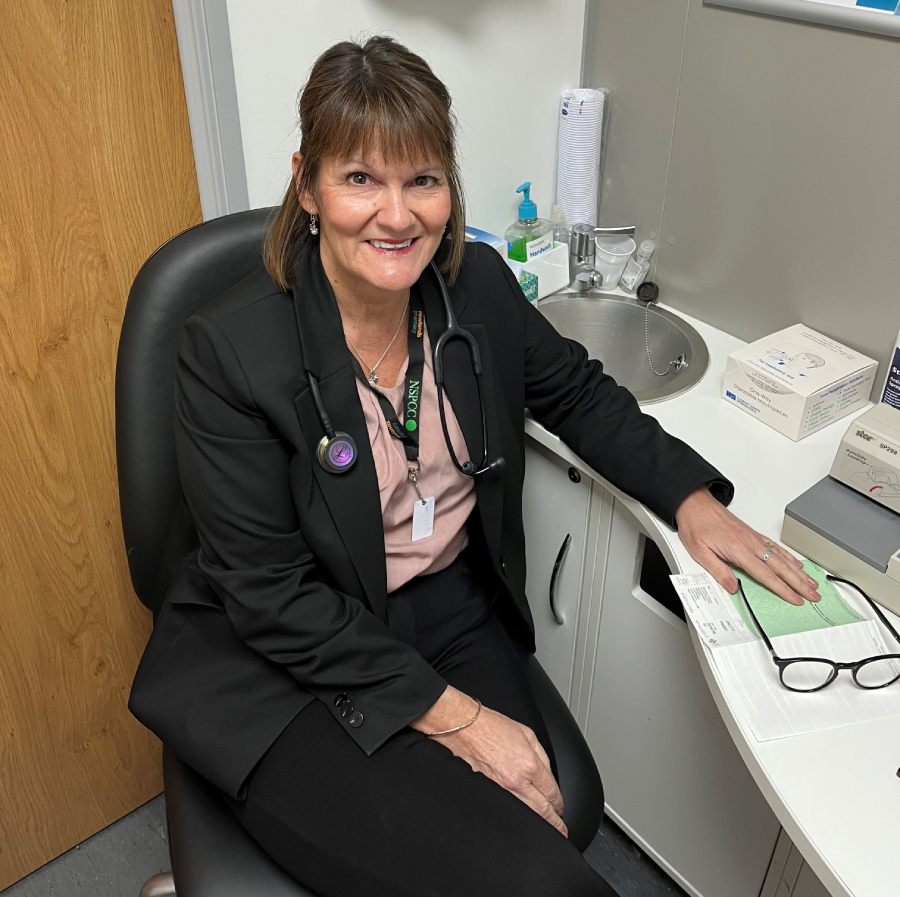 I started my working life after leaving sixth form, in a different area of healthcare to where I am today. I spent 5 years working in the Chemical Pathology department at the Royal Liverpool Hospital, carrying out biochemical tests on blood, urine and other bodily substances. I learnt a great deal while working there and it has provided useful additional knowledge for me as a Pharmacist.
Janet says:
Three years ago, HEIW offered to fund training for 10 community pharmacists across North Wales to become Independent Prescribers. After a successful application, I found that I was apprehensive at first, as it had been so long since I had undertaken academic study; but was still excited to undertake a new challenge and study at the Glyndwr University, Wrexham. My employer was hugely supportive in giving me study leave and time with my GP mentor. As the course was multidisciplinary, I got to meet healthcare professionals that I wouldn't normally meet, such as Paramedics, Dieticians, Physiotherapists, and other Pharmacists that I could share experiences with. I found the course incredibly interesting and learnt so much during my studies. In March 2020, the Covid pandemic meant that my course was suspended, as we all had other challenges in the workplace that took priority. Despite this difficult period, we reconvened a few months later in September and managed to complete the course before the end of the year.  
I studied for my Pharmacy degree at Liverpool Polytechnic, which is now known as John Moores University. This will be a clue as to how long I've been a pharmacist, as I recently celebrated 30 years on the register! 
After graduating, I completed my Trainee Pharmacist year and first few years of employment working in the pharmacy department of a high street store. I found that working in a community pharmacy has the advantage of offering flexibility to your work/life balance, which meant I could work part-time while my two children were young. I then started working for a small independent pharmacy, and although they are now part of a large chain of pharmacies, they originated in North Wales and have a strong presence in their area. During this time, I did many Saturday locum shifts in Anglesey, which is such a beautiful part of Wales and still enjoy visiting even when not working. For the past 15 years, I have been working full- time in the Queensferry branch. The time has just flown, and I have enjoyed building good relationships with the clinicians in my local GP practice and the patients I look after. 
My area of prescribing competence is Minor Illness, which means I can now offer so much more help to my patients in managing their symptoms, rather than having to refer them to their GP. Items prescribed are varied, as minor illness covers many conditions but does include a range of antibiotics for minor infections such as UTI, impetigo, cellulitis, paronychia, otitis externa, otitis media and upper respiratory tract infections. Being an independent prescriber means I can expand on the Common Ailment Service offered through most pharmacies in Wales, when patients have exclusions to the main service.
I have found that my extended role is challenging but so rewarding. The thing I find most challenging is educating and advising patients on managing their conditions. They often have an expectation that antibiotics are needed for everything! But it is also so rewarding too; when you feel that you have made a real difference to someone's health and quality of life, whether that is with advice, prescribing medication, or supporting them in managing their illness. The patients are so happy to have increased access to healthcare services and advice. Looking back, I am so glad that I took the plunge and applied. I am a great example that it's never too late to learn something new!