Melody Saffari Ashtiyani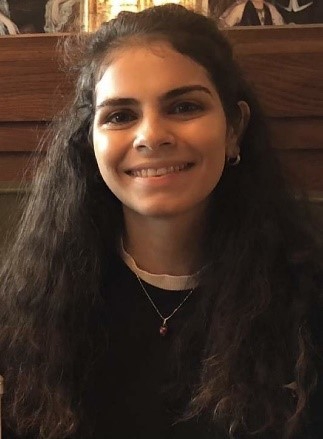 Melody was born in Worcester, England and grew up in Aberystwyth, Wales. While studying for her GCSEs, she found that the subjects which held the most value and enjoyment for her were chemistry and maths. After looking at University degrees that required these subjects, she realised that the healthcare sector was the perfect fit due to it contributing towards the public sector and helping others – factors that that she found rewarding.
Melody says:
After attending many University open days and looking at various healthcare degrees, I decided that Pharmacy was the best option, due to the combination of science and patient-facing elements involved in the role. I attended Cardiff University in 2018 to complete my 4-year Master of Pharmacy degree and then returned to Aberystwyth for my foundation trainee year in multi-sector.
As the multi-sector foundation trainee year had only been launched in Aberystwyth in 2021, I was one of the first people to complete this new model of training. The training consisted of three rotations in pharmacy, secondary care in Bronglais Hospital, community pharmacy, primary care in the Meddygfa Emlyn Medical Clinic and working with the Medicines Management team. I completed my training in July 2022, after passing the General Pharmaceutical Registration Assessment and qualifying as a pharmacist.
After my foundation trainee year, I decided to remain in Aberystwyth and begun my current role as Pharmacist in Bronglais Hospital, undertaking a post-registration foundation level training programme.
My decision to remain within Wales was a result of the training and support I received as a trainee, and I felt this was the perfect place to begin my career.
Growing up in Aberystwyth, I have always loved the sense of a small-town community. Aberystwyth is an ideal location for walking, with large green areas and mountains surrounding the town. With the beach and sea nearby, I always find there is something to do.
Working in Bronglais Hospital is different to other hospitals I have worked in, as since the hospital is so small - you get to know your colleagues and the wider healthcare team much more personally. You are always close to a friendly face!
My current role is for 2 years, which allows me to work and study part-time at Cardiff University. I hope that once I have completed my qualification, this will allow me to further develop my career and deepen my clinical knowledge.
I would say that there is no better place to train, work and live than Wales, as it has endless opportunities, friendly communities and lots of support.